User: Explain the concept of time...

AI: Some philosophers argue time is an illusion or a mental construct, while others argue that it is a fundamental aspect of reality.
User: How can I stop time?

AI: Time is a fundamental aspect of the universe and cannot be stopped or altered.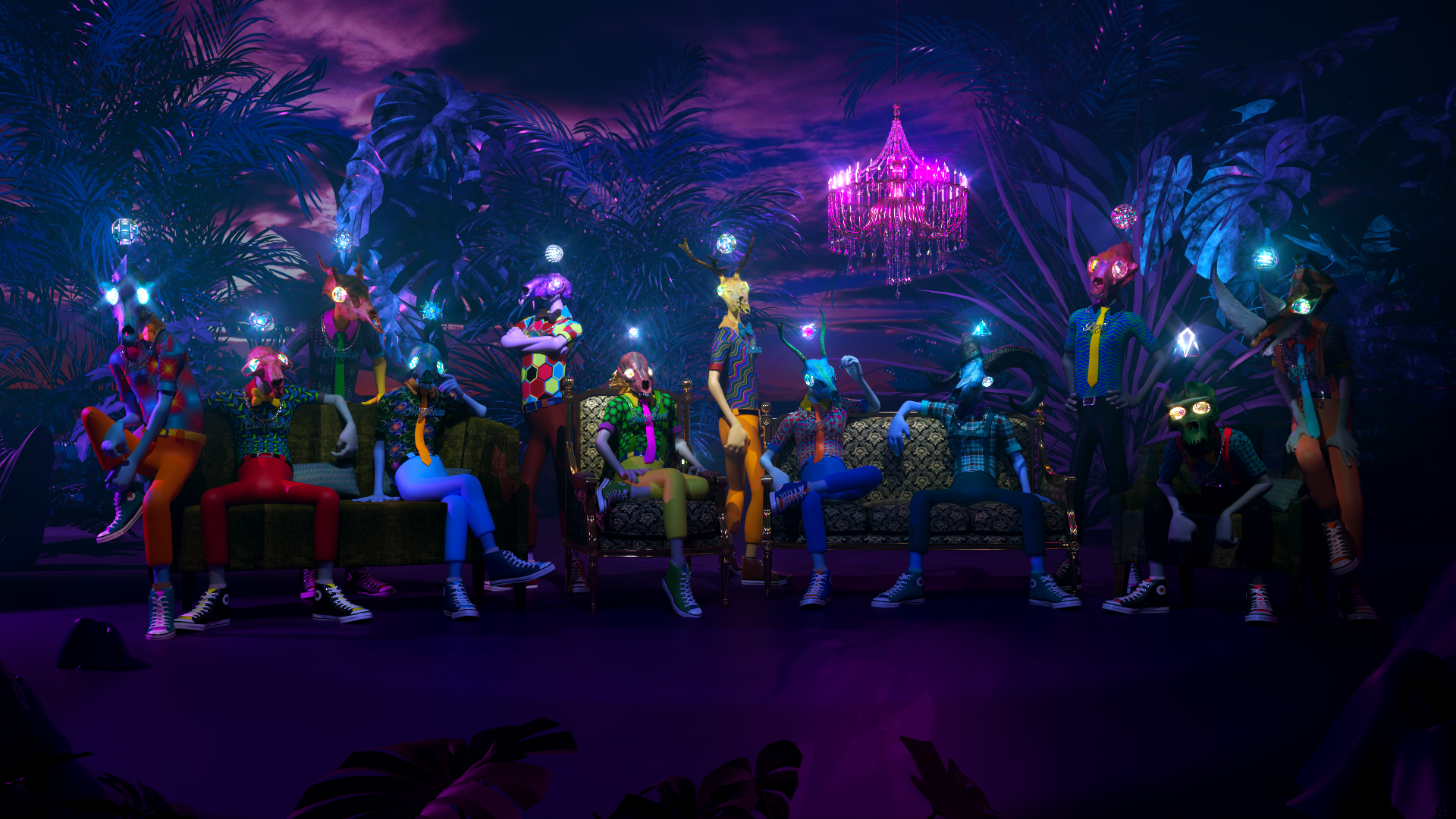 Meet the mob.
This art master NFT introduces the twelve BEASTMOB archetypes inspired by the mythic personalities in our collective unconscious. These are the lover, everyman, jester, hero, magician, outlaw, creator, boss, caregiver, explorer, seer, and innocent.
The master NFT holds four images that change according to the time of day in Los Angeles, CA.
This NFT
Autonomously updates daily
to reflect SUNRISE | DAY | SUNSET | NIGHT cycles.
There is also a browser plugin
that adds these FOUR images to your "NEW TAB," so you may observe them changing relative to the data pull.
"The two most powerful warriors are patience and time." — Leo Tolstoy, War, and Peace.
BACK TO STIX AND JONES NFTS
STIX AND JONES | LOS ANGELES, CALIF. 2023